Positively Balanced Nutritious Food 
A positively balanced and nutritious food intake is one of the pillars for well-being and healthy living. Making informed choices about what we eat and how we eat could make a substantial contribution towards  good health.
Nutritional Therapy supports people in making healthier food choices and guides them towards  improving their well being.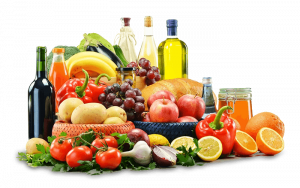 Nutritional science is a rapidly developing field, with scientific research highlighting where good nutrition can make a substantial difference to one's state of health. With an integrative approach to health using a scientific method and a holistic perspective taking into account the person rather than being focused on the ailment, Nutritional Therapy offers the possibility to make a strong and positive impact to help one cope with the ill health, stress, weight management or reach an optimum state of health.
There is a wide range of information on nutrition in the media, however, this information is not always evidence based or presented in an incomplete and sometimes misleading way. Hervé can help you choose a dietary regimen suited to your needs without falling in the pitfalls of the information given in glossy magazines.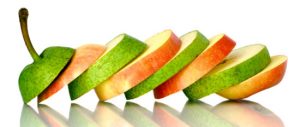 What to expect from your consultation?
Typically an initial consultation will last for up to 75 minutes, follow up visits will last around 60 minutes.
The focus of the consultation will be to explore:
– Your goals, needs and expectations
– Your general state of health and family history
– Your dietary patterns and lifestyle
– Prescribed medication / nutritional supplements being used
– Emotional and psychological factors
After analysis of the information gathered, we will discuss your options and we will prepare together a personalised care plan, taking into account your goals, your needs to be achieved and the level of support you feel you require to achieve a positive  outcome.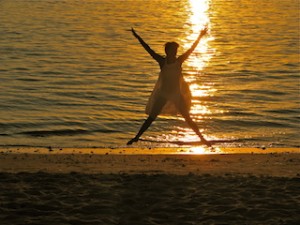 The use of Dietary supplements may be indicated in certain circumstances as part of the care plan offered. Dietary supplements are in addition to the cost of the personalised nutritional programme offered during the consultation. These dietary supplements may be purchased independently according to the recommendations offered or may be purchased through the Nutritional Therapist. Hervé only works with well-established providers who offer a carefully selected range of professional quality supplements through The Natural Dispensary. Hervé offers a preferred rate of 10% discount to its clients from the practitioner's commission to facilitate a practical and economical way of accessing high quality supplements. Please visit our shop for more details.
Laboratory investigations may also be recommended as part of the nutritional care plan to assess and to allow for a precise exploration of body functions. Laboratory testing may also help monitor progress during the nutritional care plan. The cost of these tests will be in addition to the cost of the consultation. 
Hervé works with well-established medical laboratories such as Genova Diagnostics. Tests results will be sent directly to practitioner for interpretation, a copy of the results will be provided to the client upon request.
Clients may also be referred to their GP for tests that are readily available on the NHS (fasting cholesterol levels, fasting glucose levels). Hervé is happy to communicate with any GP practice to facilitate this process but understands that the decision of carrying such test on the NHS belong to the medical practitioner.