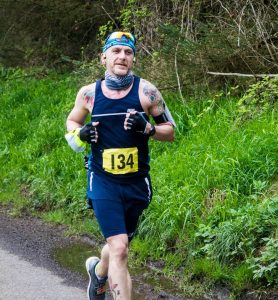 Hervé is a registered Nutritional Therapist with a First Class Honours Degree in Nutritional Therapy (University of West London). Hervé  is a member of the British Association for Applied Nutrition and Nutritional Therapy (BANT)   www.bant.org.uk and is also  registered  with the Complementary and Natural Healthcare Council (CNHC) www.cnhc.org.uk, established with the support of the government in order to regulate complementary therapies. Hervé regularly attends seminars and lectures to meet Continuous Professional Development requirements and to keep up to date with research and the rapidly evolving field of nutrition.
Hervé is also a Shiatsu Practitioner (European Shiatsu School Professional Diploma)  registered with the Shiatsu Society, Ear Acupuncture Practitioner  (Detox and Liver Recovery and Body Balance Protocols Certificates , Ear Acupuncture Register) and Group Facilitator (Diploma in Group work, WPF) .
Hervé has over 10 years of clinical experience in both individual or group therapeutic settings. He provides services to  charitable organisations in the fields of HIV/AIDS and has worked in Substance Misuse  for the NHS facilitating therapeutic groups with a specific interest in Stress Management and Nutrition.
Hervé's approach is first and foremost holistic and evidence based. Hervé uses Nutritional Therapy, Shiatsu, Ear Acupuncture and  Group Facilitation in order to promote health and well being. Hervé is also particularly interested in a Mindfulness approach to health and is experienced in Motivational Interviewing, and in Solution Focused Interventions. Throughout his work as a group facilitator in  therapeutic settings (for charities and the NHS), Hervé has worked with a psychodynamic approach as well as a  Cognitive Behavioural Therapy (CBT) approach.